Introductory Seminar for Individual Meditation (IM) on the 2nd of June in Berlin
Time: 2nd of June, Thursday, 14-19h
Location: IKSK seminar space – Holzmarkt 25, 10243 Berlin
Host: Prof. Milenko Vlajkov, Meditationmaster and Lineageholder of Individual Meditation & Dr. med. Kai Gutzeit
Cost: 150€ (incl. a follow-up date)
Registration: meditation@drgutzeit.de or +491713148651     (limited capacity)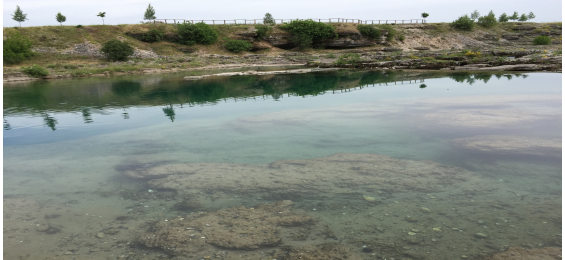 The teaching of "Individual Meditation" was developed in Tibet in the 9th century B.C.. Since then the teaching has been continuously passed on from one lineage-holder to the next. In the course of the last 12 centuries these masters of meditation completed and developed the teaching further and further.
The teaching's most important rule is "no dogma", through its practice it offers every human to develop into their own best version.
The current lineage-holder and master of meditation is Prof. Milenko Vlajkov. In this seminar he will present different techniques of meditation and their effects on body and mind. Further he will discuss the path of personal development, which is based on the 5 factors to a good life
Theory of Meditation
What is meditation?
History of meditation
Results of scientific research about meditation
What are the effects of meditation?
Belief systems and meditation
Personal development through meditation
The different stages of personal development
The role of a master of meditation
The 4 truths of meditation
What is enlightenment?
Practice of Meditation
Preparation for a meditation
Bodyposition while meditating
The small hindrances of meditation
The big hindrances
The role of a daily meditation practice
Retreats
Educational trips for development
Every participant of the seminar will receive an individual meditation that fits best to their current state of mind-development and the season

About:
Prof. Milenko Vlajkov

is 71 years old and from Novi Sad, Serbia. For the last 50 years he has dedicated his life to meditation and personal development. Milenko is a master and teacher of meditation, as well as a lineage-holder of a teaching, that was developed in Tibet in the 9th century B.C., which he received from a Tibetan Rinpoche and medical doctor. It is called Individual Meditation (IM).
In worldly life Milenko is a psychologist and psychotherapist. He is Professor for Industrial and Organisational Psychology at the University Novi Sad, the founder and director of the Institute for Cognitive Management in Stuttgart, a psychotherapist trained in Talk therapy, Behaviour Therapy, Hypnosis, Cognitive Behaviour Therapy and an international supervisor of Rational Emotive Behaviour Therapy (REBT). He is a scientific researcher, a book author, a company- and business-advisor (among others AGR, Mercedes Benz, Red Bull), a polyglot, an acupuncturist, a passionate chess player, a globetrotter, once a marathon runner and karate practitioner, now keeping fit by doing yoga and jogging, a family man, a medical phenomenon, a lecturer, the most pleasant and most genuine company you can possibly imagine. A man who successfully and effortlessly brings together Eastern wisdom and Western pragmatism.
https://individuelle-meditation.org